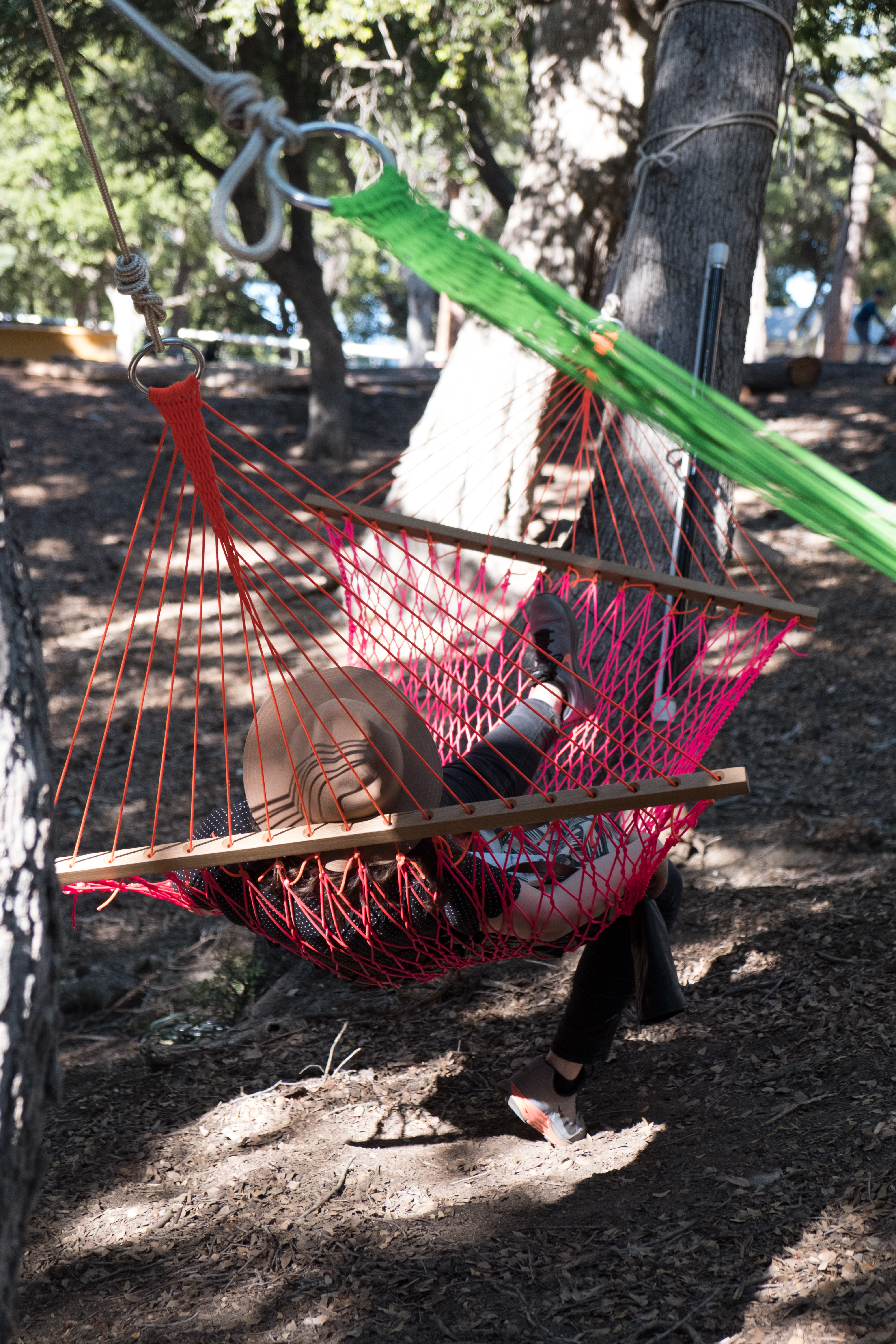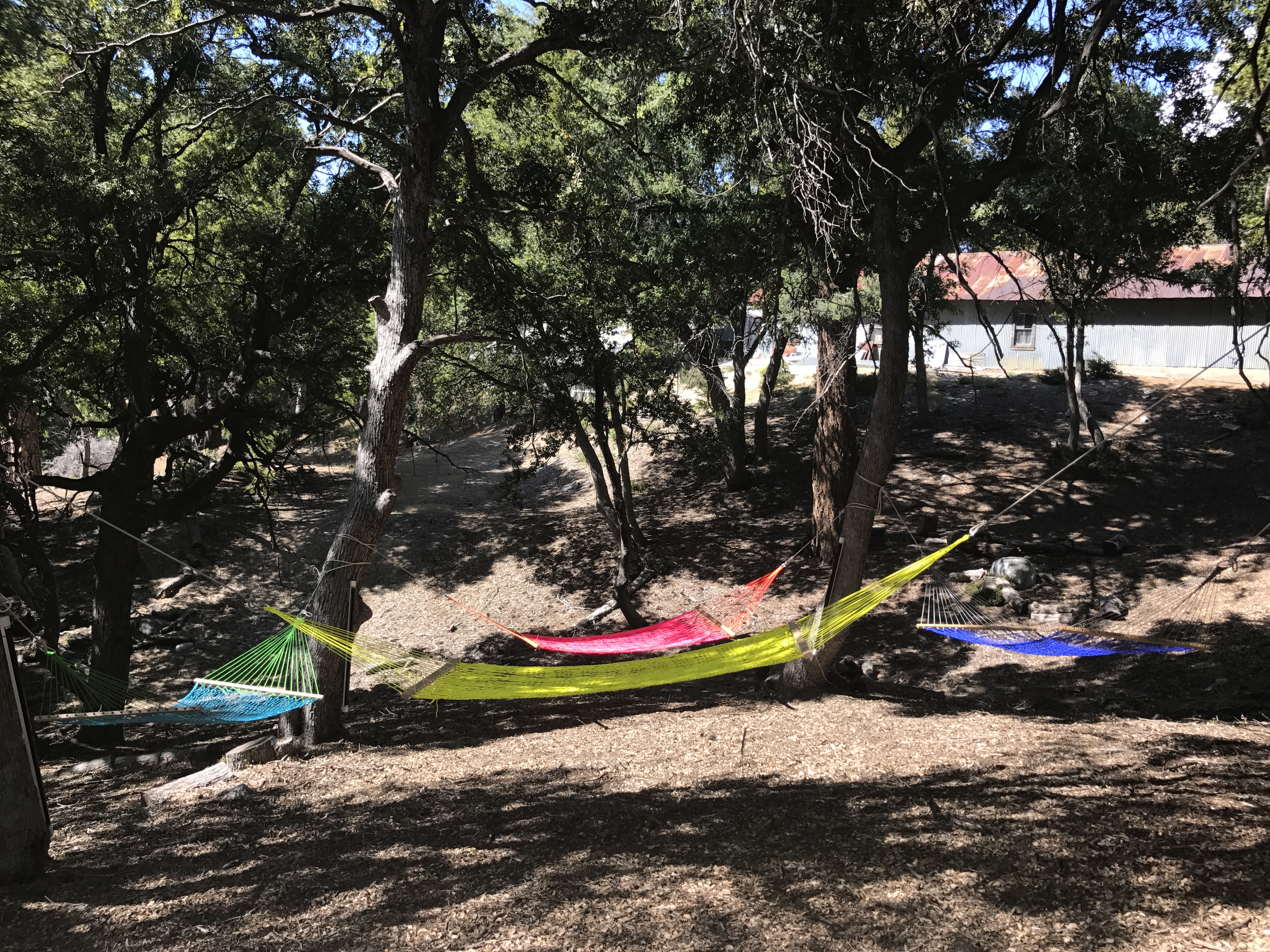 Pegasus Hammocks (day and night views), 2017
Parachute cord, metal hardware, wood, rope, black-lights
Dimensions variable
During this one day + night installation, 4 hand-woven hammocks were hung to reflect the formation of the Great Square of Pegasus. The hammocks were lit with uv lights at night, in order to fluoresce, and replicate the starlight.


---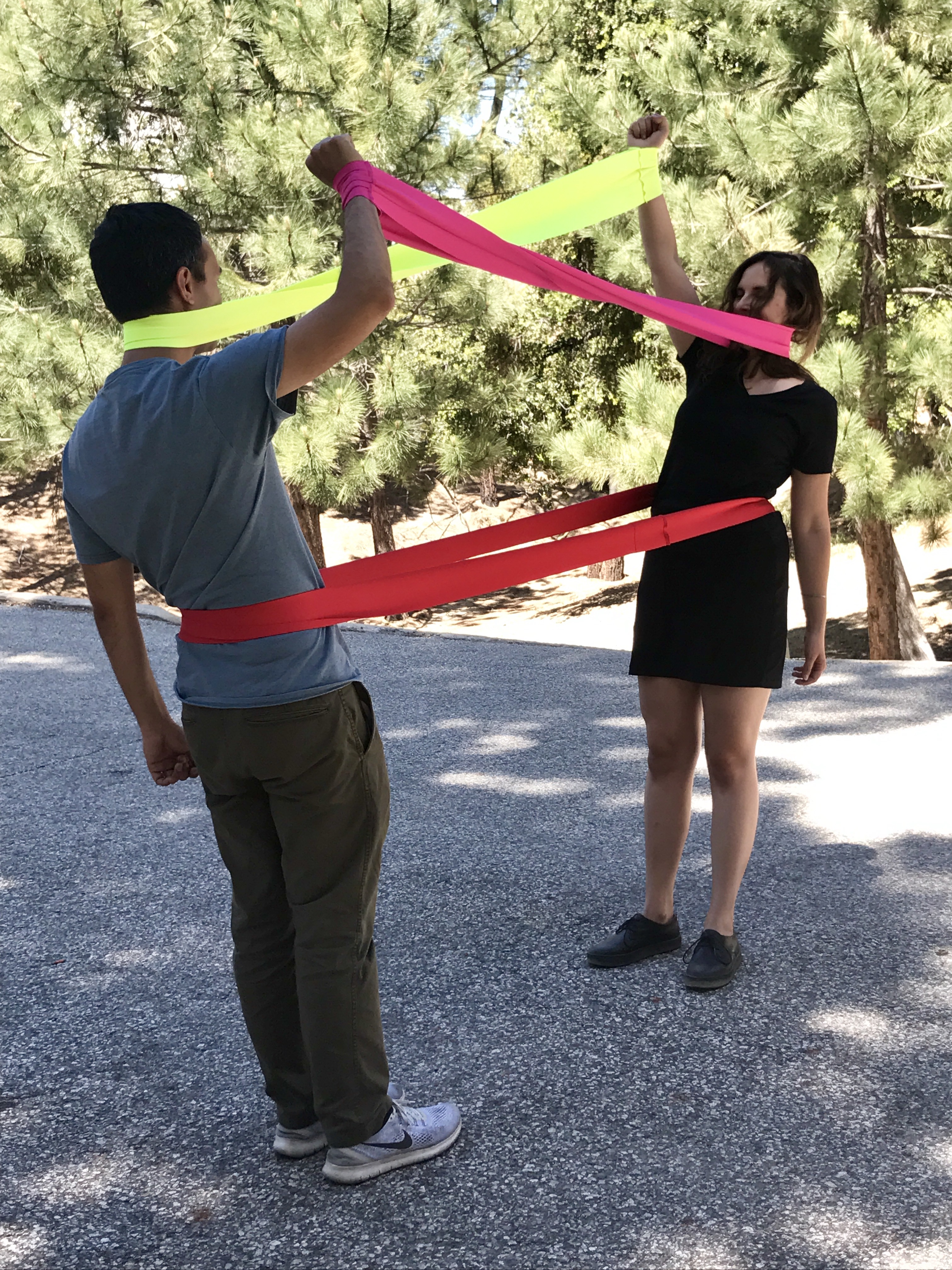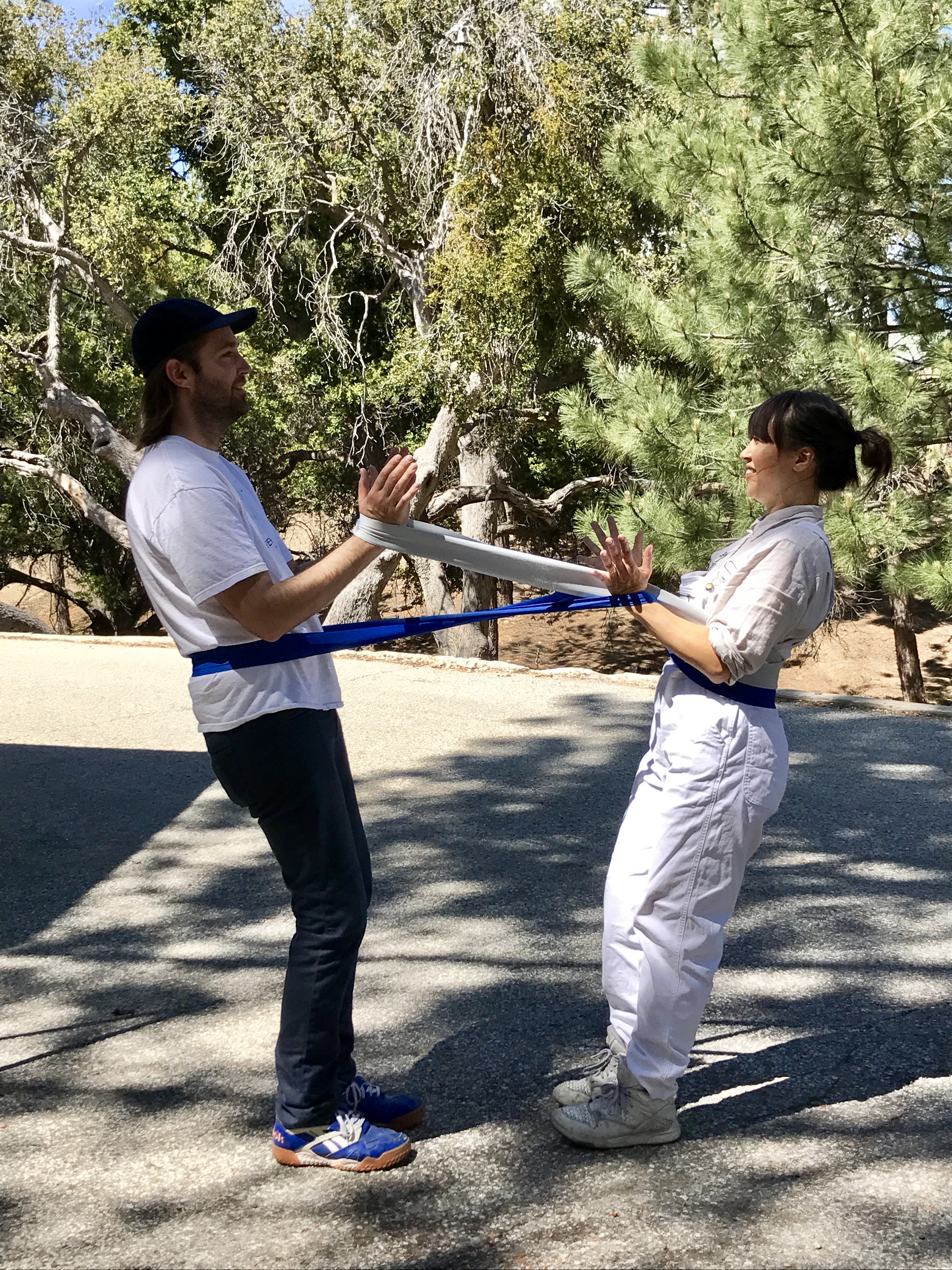 Human Loom, 2017
Spandex Loops (60 x 5 in., 60 ea.)
Exhibition at the Mt. Wilson Observatory, Pasadena, CA, June 1, 2017.

Employing a series of flexible, colored, spandex bands, participants explore geometric shape, materiality and the dynamics of group problem. The Human Loom is a therapeutic exercise in which participants connect their outward social/material experience to their inner/psychological experience.